Skip to Content
About Our Baltimore Roofing Company
Three Generations of Excellence
A & B Home Improvement has proudly served the Baltimore County area since 1938, providing our customers with three generations of expert roofing, remodeling, and home improvement services. Our team specializes in all types of improvements, including roofing, siding, windows, additions, trim work, painting, and more. We are a family-owned and operated company whose ownership has been passed down through generations, keeping hold of the same values that contributed to our success in the first place. We're with you through every step of your project, from planning and designing, all the way to the final touches, finishes, and paint jobs. Contact our team today to request a free estimate for your project.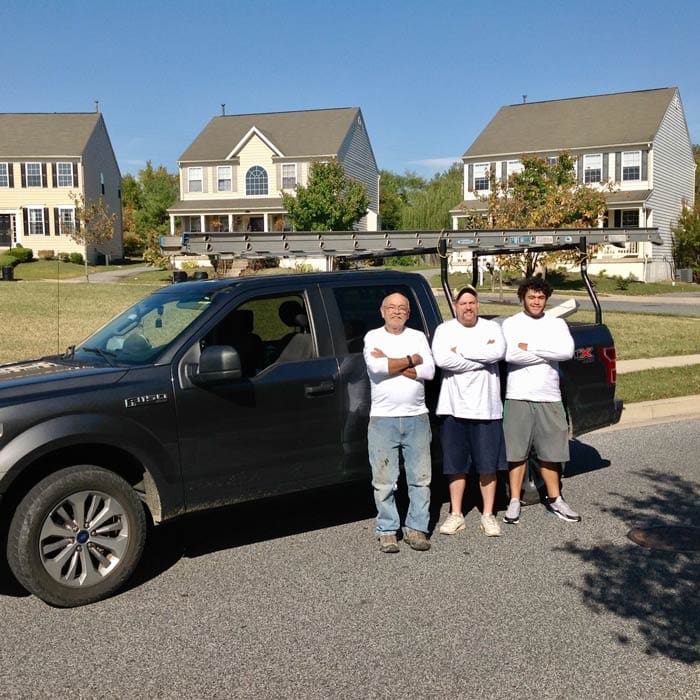 Always Striving to Be the Best
When you have a remodeling or home improvement project to complete, A & B Home Improvement is your go-to team. No project is too small or large for our team. We're here to take on whatever you throw our way. We serve customers throughout Baltimore County, ensuring we provide them with all of the following:
Customer Satisfaction: We proudly focus on customer service and satisfaction, ensuring our clients are always happy with the outcome of their project.
Unmatched Service: We set ourselves apart from the competition, working diligently to provide our customers with prompt service and helpful customer support.
Quality Craftsmanship: You can count on us to deliver superior results in all roofing, gutter, siding, and window services. We also use only the finest products and raw materials in every project.
Offering Warranties for Added Peace of Mind
At A & B Home Improvement, we want our customers to feel confident in their decision to work with us. That's why we offer warranties to back up our work and bring you added peace of mind. Every project we complete is covered by a 15-year warranty, and shingles come backed up a 25-year-to-lifetime warranty. We're able to offer discounts for larger projects, and we guarantee all of our products, materials, and craftsmanship. Our clients also love that we offer financing options to help them cover the cost of their projects. Get in touch with us today to discuss your project and take the first step toward improving your home
We Help Your Home Look Its Best