Skip to Content
Siding Replacement in Baltimore, MD, and Essex, MD
Residential Siding Repair You Can Depend On
Your siding is not only important to the aesthetic appeal of your home, but to its safety as well. At A & B Home Improvement, we offer comprehensive home siding repair in Baltimore, Essex and surrounding areas. We use the highest quality materials and put them in the hands of experienced home improvement tradesmen. In fact, we have been in business since 1938! Our experience makes us the best choice for siding repair in Baltimore. No matter what type of siding you want, we can help you. Give us a call today!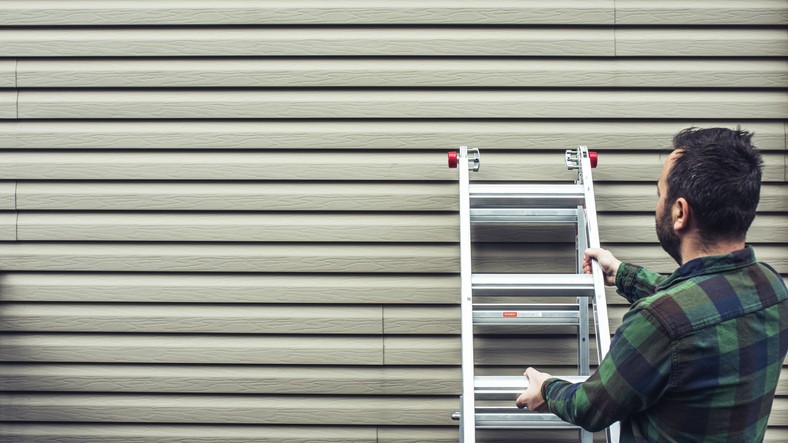 Working With A & B Home Improvement
Working with A & B Home Improvement means putting generations of experience behind your siding repair or replacement project. Here are just a few reasons why you should hire us for siding repair:
We're Dependable – We are a fully licensed and insured home improvement contracting company and we offer great warranties!
Professional Recommendations – If you are not sure what type of siding you need, our experts will provide their professional recommendations.
We Do It Right – We have the right tools and equipment to complete your job professionally and on time.
We're Affordable – We offer a variety of discounts and coupons to help make major home improvement jobs more affordable for our customers.
We Save You Money – Because we have been in business for so long and have developed excellent relationships with suppliers, we can pass those savings on to you.
5 Reasons for Siding Repair
There are many reasons you may be in need of siding repair. Here are just five of the most important:
Holes and cracks in your siding don't only look ugly; they can be access points for rodents and insects.
Frequent repairs are another reason for siding replacement, as the repairs can be more costly than getting new siding.
Molding siding may pose a health risk to you and your family.
Your old siding may be allowing warm air to escape your house, which may be causing a spike in your energy bills.
If you are planning to sell your house, repairing, or replacing the siding can increase its value.
Benefits of Siding Repair
When you work with our local siding repair company, you can expect the following benefits and more:
Better Weather Protection – Our quality siding will make sure your home or business is protected from the elements.
Improved Curb Appeal – We can make your home look more attractive with our siding services.
Low-Maintenance – Our vinyl siding products require very little maintenance and clean up very easily.
Better Energy-Efficiency – New siding can significantly increase the energy-efficiency of your home.
Lasting Protection – Quality siding is like an extra layer of protection for your home or place of business.
Put Your Project in Professional Hands
Are you looking around your home and noticing the signs you need to repair your siding? Whether you need repairs or full siding replacement, be sure to put your project in professional hands. A & B Home Improvement is here for all your siding needs, so contact us to make sure the job gets done right!
We Help Your Home Look Its Best