Skip to Content
Your Harford County Roofing Contractor
Home Remodeling Contractor in Harford County, MD
For over 40 years, A & B Home Improvement has been proud to serve Harford County, MD, with our expertise, commitment, and affordable home improvement services. We enjoy improving your home to add beauty, functionality, curb appeal, and resale value. We don't only conduct repairs and replacements – we're a full-service remodeling contractor for completing all types and sizes of projects. Learn about our wide range of home remodeling and improvement services, and give us a call to discuss your next project. We're looking forward to working with you to make your home improvement dreams a reality!
There's no project too big or too small for our team! From skylight installations to kitchen remodeling, we do it all! Here are some of the most popular specialty services we conduct throughout Harford County. If you don't see what you're looking for, give us a call anyway. Chances are, we've completed a similar project before and will work with you on improving your home, no matter the scope.
Leaking roofs is more than annoying – it can be detrimental to your house if left untreated. If a storm has damaged your roof, contact us for fast, efficient, and affordable roof repair.
Siding isn't just a great and affordable make your home look better; it also helps protect your house's structure. If you have old or worn-out siding panels, it may be time to replace some or all of your house's siding with new and improved materials.
We have a wide variety of gutter types and styles available to help keep your home protected and looking great, even through some of the roughest storms.
Your house's windows and doors are its first line of defense from the outside. We install windows and doors to help reduce energy bills from lost air leaks, protect your home from water damage, and more, all while looking great and improving curb appeal.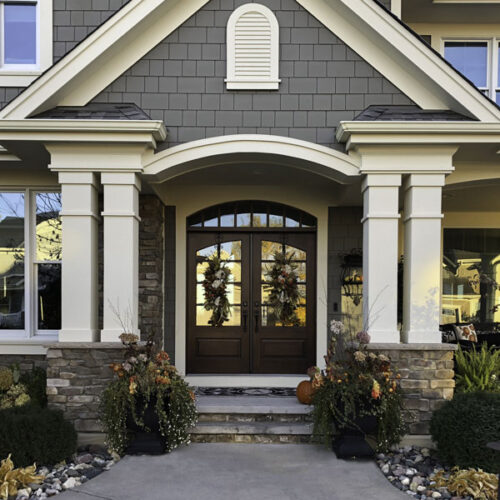 Do you have a special project you're interested in? Maybe it's time to completely renovate your kitchen! We're here for you. Contact us today to schedule an appointment for your next home improvement project. We'll discuss your needs, project size, budget, and more, and find a solution that works for you. Some of our home improvement services include:
Decks
House additions
Kitchen remodeling
Exterior remodeling
Skylight installation
Bathroom renovation
Spa installation
General contracting
Cabinet installation
Fences and gates
Contact Us Today!
Every home improvement project starts with a phone call! Let's chat today about your upcoming project and how we can make it a reality. We have over 40 years of experience remodeling, repairing, and improving homes, and we look forward to helping you next! We also stay in constant contact throughout the entire project from start to finish. So, you'll never have to worry about not being in the loop on how your home's project is coming. We only work with licensed, bonded, and insured contractors and technicians to guarantee the best possible work for your home. Contact us today, and we'll discuss your home improvement needs. Join our list of hundreds of satisfied customers!
We Help Your Home Look Its Best