Skip to Content
Re-Roofing Services in Baltimore, Essex & Harford County, MD
A & B Home Improvement Re-Roofing Services
At A & B Home Improvement, we believe that everyone should have the opportunity to make their home exactly what they want it to be. That's why we offer affordable residential re-roofing in Baltimore, MD and Essex, MD. We provide re roofing service for virtually any kind of roofing system, including residential and commercial roofs. Re roofing a house is serious business, so you should only trust certified and experienced roofers to handle your project. We have been in the home improvement business since 1938, so we are one of the most experienced contractors you can work with! Learn more about our re-roofing  services by giving us a call today!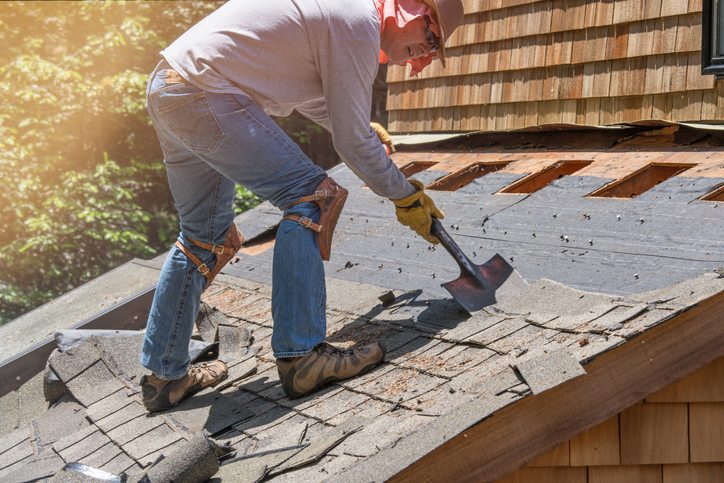 Why and When Re-Roofing Is Important
You may need to start thinking about re-roofing if your roof is more than 20 years old, there are missing shingles, or if you are having to address repair issues every year. These are all signs that your roof may be on the brink of failure. It's important that you have your roof replaced to prevent leaking. Leaking can cause extensive water damage to your home or place of business. Repairing water damage can be very expensive – and you will still have to have the roof replaced.
The A & B Process
We employ a meticulous re-roofing process here at A & B Home Improvement. We understand that re-roofing projects can be stressful, so we want you to understand everything that our process involves.
Protection – Before the project starts, we protect landscaping features and prep safety equipment.
Roof Tear Off – We remove the old roofing materials from the roof decking.
Inspection – The deck of the roof needs to be inspected for mold and water damage before any new roofing materials are applied.
Underlayment – Underlayment protects the most vulnerable parts of the roof like the valleys.
Flashing and Shingle Installation – With the underlayment in place, we begin securing the shingles and the flashing to the roof.
Final Cleanup – We clean the work area meticulously before our job is done, which includes using magnetic rollers to make sure all nails and staples have been picked up.
Why Choose A & B Home Improvement?
A & B Home Improvement cares for your property as if it were our own. We are a locally-owned business and have been active in the Baltimore area for generations. We offer great discounts, coupons, and warranties because we want to save you money on projects that are traditionally very expensive. In addition, we place an emphasis on quality craftsmanship, because that is what has made our business so enduring. For unmatched service and high customer satisfaction, put us on the job.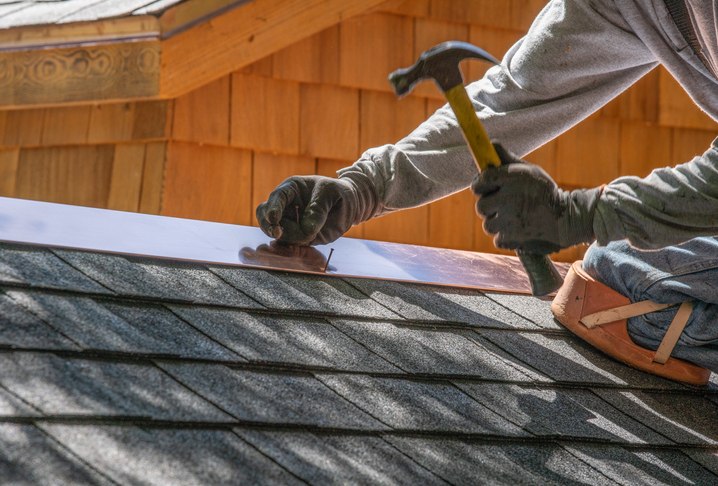 Comprehensive Re-Roofing
We offer our re-roofing services for a wide variety of roofing systems. Here are just a few of the kinds of roofs we can replace for you:
We Help Your Home Look Its Best