Skip to Content
Siding Installation Contractors
Your Go-To Siding Installation Contractor
A & B Home Improvement provides expert siding installation in Essex, MD and throughout the surrounding areas, including Baltimore, Harford County, and more. As the local area's go-to team for home siding installation service, we take immense pride in the work we do. We offer a wide range of services and strive to make the homes throughout our community look and function their best.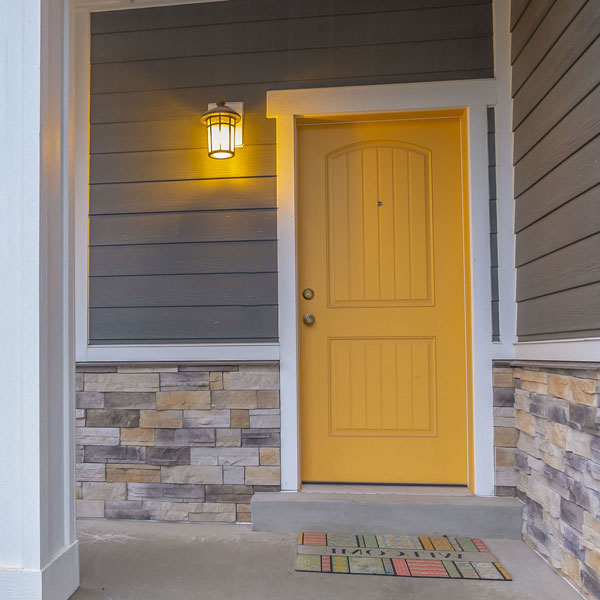 What Is Siding?
Siding is any material installed on a residential or commercial property's exterior. It protects against exposure to the elements, prevents heat loss, and visually unifies. Siding acts as a water-tight barrier between the elements – such as rain, snow, and harsh winds – and your beloved home. Additionally, siding helps keep dirt, moisture, and insects out of the house.
The Advantages Of Siding
There is a wide range of advantages for property owners when it comes to siding. These advantages include, but are not limited to, the following:
Siding can help add insulation to your home, saving you energy. Our insulated siding range can help bring additional energy savings to your home.
Insulated siding adds an extra noise barrier, not only protecting your home from the elements but protecting your home from excessive outside noise.
When it comes to maintenance, siding is easy. A good wash down once a year should keep your siding looking new.
Siding is an affordable way to add insulation and aesthetics to your home.
If you are looking for durable protection for your home, siding may last longer than other types of siding and is made to stand up to tough weather conditions.
Update Your Home With New Siding Today
Does the exterior of your home need an update? You'd be surprised the difference new siding can make to your curb appeal. A & B Home Improvement is here to help transform your home and improve its value with siding installation services. We have numerous styles, colors, and textures to choose from, ensuring you'll find the perfect siding for your unique style. Whether you want to go classic with a neutral color or try something bolder and brighter, we have an option for you.
New Siding Is More Than Just Aesthetic Appeal
There's no doubt that new siding makes your home look great, but it also helps protect the structure. Old or worn siding may have cracks and other damaged areas unseen to the untrained eye. However, even minor damages can leave the structure of your home vulnerable to the elements. Cracks and other deterioration allow moisture to seep into the frame and other structural components, which could spell big problems for your home. Don't let a minor problem turn into a larger one. Instead, call A & B Home Improvement to inspect the current state of your siding and determine if replacement is necessary.
Why Choose Us For Siding Installation?
If you're looking for affordable siding installation services in the Essex, MD area, you've come to the right place. We want our valued customers to save money on their next home improvement project, which is why we offer discounts and coupons. At A & B Home Improvement, we provide no-pressure consultations, transparency, expertise, and guarantees. We understand everyone is on a budget, which is why we offer affordable rates for all of our home improvement services.
Contact Us Today For Siding Installation Today
If you're ready to discuss new siding installation at your home, our team is the one to call. We can set up an appointment to inspect the siding at your home and discuss your options for new siding. You're sure to find a style and color you love among our many options. We'll then give you a detailed estimate and a time frame for when your project will be done. This way, you'll know exactly what to expect before work even begins. Contact us today to discuss the siding installation and get an estimate for your project.
We Help Your Home Look Its Best