Skip to Content
Gutter Guard Installers in Essex, Baltimore & Harford County, MD
Local Gutter Installation Contractor
A & B Home Improvement provides excellent gutter installation in Essex, MD and throughout the surrounding areas, including Baltimore, Harford County, and more. Your gutters have an essential job. They collect rainwater and melting snow from your roof and carry it to downspouts that direct it away from your home's foundation. By keeping water and moisture away from your foundation, you help protect it from deterioration over time. When gutters become damaged, it's essential you call a qualified contractor like A & B Home Improvement for new installation. If you've noticed your gutters are sagging, cracking, or leaking, now is the time to call our team to take a look.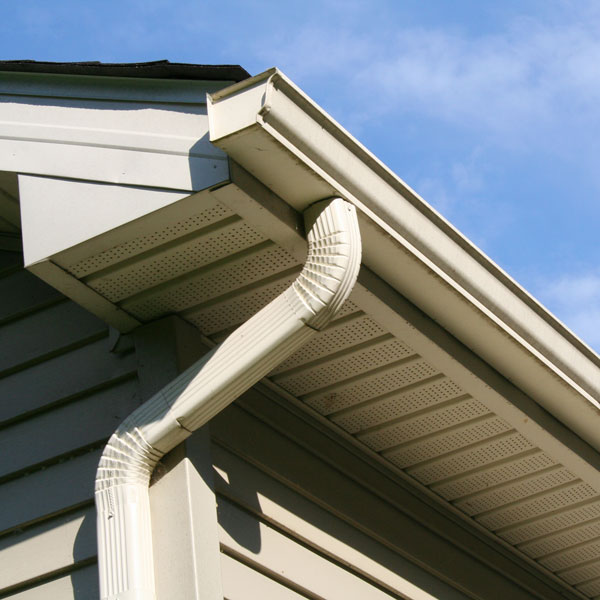 Signs You Need New Gutter Installation Services
Gutters are an essential part of any property, residential or commercial. Not only do they direct water away from your property's exterior, but they prevent water from making its way inside. Below are some signs that you may need professional gutter guard installation services:
Your gutters are leaking after gutter cleanings
Your gutters are overflowing every time it rains
The eaves of your home are damaged
Your downspouts are no longer directing water away from the home
You notice damage or erosion around the foundation of your home
Why You Should Invest In Quality Gutters
Quality gutters provide a wide range of essential functions that can benefit your residential or commercial property for the years to come. Gutter help keep your possessions dry, prevent roof damage, and so much more. Investing in quality gutters can help you:
Prevent roof damage
Avoid structural problems
Control pests
Protect landscaping
Why Are Gutters Crucial For Protecting Your Foundation?
If your gutters aren't functioning optimally, rainwater can pool around your home and begin eroding the surrounding soil. The soil will become saturated and expand before eventually drying and contracting. Once this happens, the surrounding soil will no longer provide proper support to your property, leading to expensive foundation issues. If water has seeped into your foundation, mold and mildew can grow in your basement, and long-lasting structural damage can occur. This is why gutters are crucial for protecting the foundation of your property. Below, we've listed more reasons:
Gutters displace water from your roof away from your home's foundation.
Gutters don't allow rainwater to pool around your home.
Gutters prevent pooled water from seeping in your foundation, thus preventing structural damages and mold.
Gutters prevent the pooling of rainwater around your home. This also avoids the irritation of pests.
Rain Gutters To Match Every Baltimore County Home
No matter the style of your house, A & B Home Improvement has new gutters to match it. Whether you have a ranch-style home, a country cottage, or a modern residence in the city, you're sure to find an option that will look perfect with your current design. Not only will your new gutters be an aesthetic improvement, but they will be durable and functional, too. The gutters we install and materials we use during installation are designed to withstand various harsh weather conditions, especially those specific to Baltimore County. You can rest assured knowing the gutters we install will perform for years to come. We can install all your roof drainage system components, including seamless or traditional gutters, fascia, and soffit. Whatever you're looking for, we can help you find it.
Keep Debris Out With Gutter Guards
Leaves, seeds, and other debris from trees collect in gutters, clogging them up. As this mess gets dampened by rain and subsequently heated by the sun, it can create a molding, decaying mess that you have to clean. You likely know just how irritating this chore can be but imagine never having to do it again. It's possible with gutter guards from Bulldog. A & B Home Improvement can fit your existing gutters with this system or install brand-new gutters equipped with guards. Either way, you're sure to enjoy clog-free gutters and downspouts for years to come. The system can handle even the heaviest rainstorms while still keeping debris from accumulating. Say so long to the dirty, stinky chore of cleaning your gutters and spend your weekend doing something more fun.
Why Choose Us For Gutter Installation?
If you're looking for a professional company to help you install new gutters, you've come to the right place. Not only does A & B Home Improvement offer custom fabricated gutters, but we also install large gutters that are structurally superior and provide a smooth customer experience every time. As the go-to gutter guard company in Baltimore County, you can rest assured knowing you're in good hands.
Contact Us For Gutter Installation Today
A & B Home Improvement is the team to trust with your gutter installation. We offer unmatched customer service and one-on-one attention. We believe in giving our customers complete satisfaction, which is why we always deliver projects completed with the best materials and the highest level of craftsmanship. We are always happy to discuss the roof drainage needs of your home and the gutter options we provide. Contact us today to set up an appointment and get a free estimate.
We Help Your Home Look Its Best