Skip to Content
Hire Us for Gutter Installation in Baltimore County
Your gutters have an important job. They collect rainwater and melting snow from your roof and carry it to downspouts that direct it away from your home's foundation. By keeping water and moisture away from your foundation, you help to protect it from deterioration over time. That's why your gutters are so important. When they become damaged, it's essential you call a qualified contractor like A & B Home Improvement for new installation. If you've noticed your gutters are sagging, cracked and leaking, or have some other damage, now is the time to call our team to take a look. Get in touch with us today to set up an appointment and get an estimate for new gutters at your home.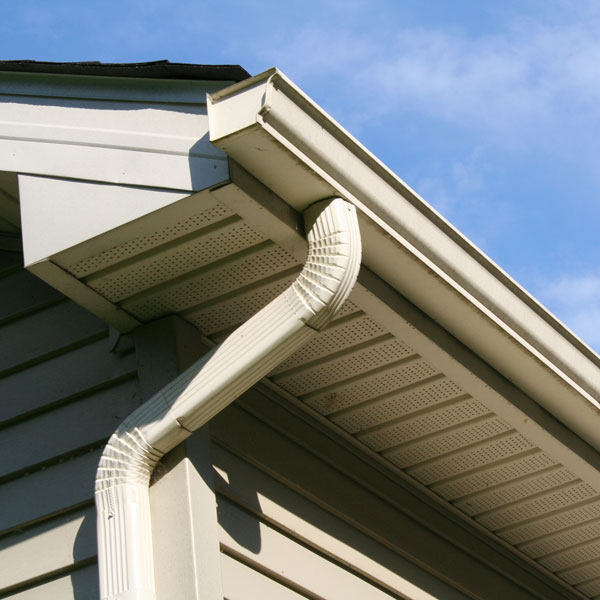 Rain Gutters to Match Every Home
No matter the style of your house, A & B Home Improvement has new gutters to match it. Whether you have a ranch-style home, a country cottage, or a modern residence in the city, you're sure to find an option that will look perfect with your current design. And your new gutters will be more than an aesthetic improvement. They'll also be durable and functional, too. The gutters we install and materials we use during installation are designed to withstand various harsh weather conditions, especially those specific to Baltimore County. You can rest assured knowing the gutters we install will perform for years to come. We can install all components of your roof drainage system including:
Seamless or traditional gutters
Fascia
Soffit
Keep Debris Out with Gutter Guards
Cleaning your gutters is a nasty chore. Leaves, seeds, and other debris from trees collect in gutters, clogging them up. As this mess gets dampened by rain and subsequently heated by the sun, it can create a molding, decaying mess that you have to clean out. You likely know just how irritating this chore can be but imagine never having to do it again. It's possible with gutter guards from Bulldog. A & B Home Improvement can fit your existing gutters with this system or install brand-new gutters equipped with the guards. Either way, you're sure to enjoy clog-free gutters and downspouts for years to come. The system can handle even the heaviest rainstorms, while still keeping debris from accumulating. Say so long to the dirty, stinky chore of cleaning your gutters and spend your weekend doing something more fun!
We're the Team to Call for Gutters
At A & B Home Improvement, we're the team to trust with your gutter installation. We offer unmatched customer service with one-on-one attention. We believe in giving our customers complete satisfaction, which is why we always deliver projects completed with the best materials and the highest level of craftsmanship. You can contact us now to request a free estimate and to discuss the roof drainage needs of your home as well as the gutter options we provide.
We Help Your Home Look Its Best