Skip to Content
Gutter Replacement in Baltimore, Essex & Harford County, MD
A & B Home Improvement: Trusted Gutter Replacement
Gutters do the heavy lifting of protecting your home's roof and foundation from rainwater, melting snow and other elements. Without a proper gutter system, your home risks flooding and costly repairs. Rely on the gutter replacement experts at A & B Home Improvement to ensure your gutters are functioning effectively.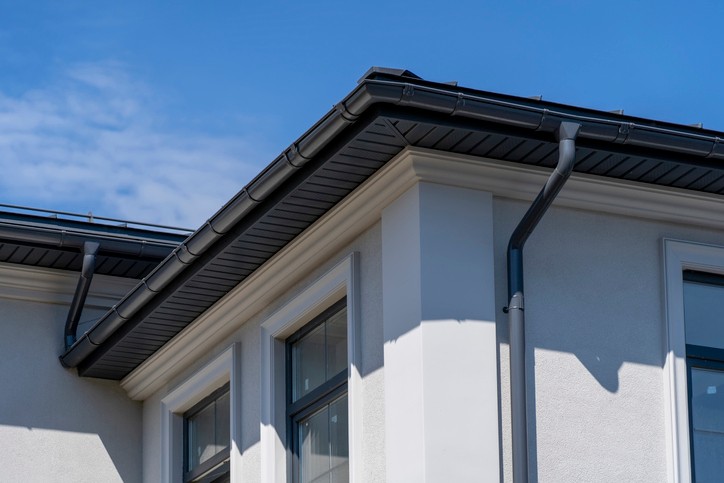 Signs You Need a Gutter Replacement
When your gutters are severely compromised, you can tell by looking at them. They will appear saggy or begin to pull away from your home. In some cases, it's challenging to notice that your gutters are not working to their full potential. Here are some ways to identify this issue.
Pools or Puddles of Water. If you begin seeing water on your roof or puddles beneath your gutters, this is a sign that your gutters are not effectively moving water away from your home through the downspout.
Rust or Erosion. Signs of rust or erosion are not expected, as many of today's gutters are made to be resistant to weather-related damage. However, if your gutters are old or there was an issue when installing them, you may notice rust appearing on the gutters or your home around the area of the gutters.
Damage to Your Paint. If your outside wall seems to be deteriorating, the paint is peeling, the wood is looking damaged, or other eyesores are beginning to appear, it may be due to leaky gutters.
Flooding. Basement flooding can be the result of faulty gutters. When the gutters do not effectively direct the water from your roof to the downspout and then toward the street, the water can pool around your home's foundation, causing basement floods.
The Purpose of Gutters
Gutters are essential in preserving the integrity of your home. They work to direct water away from your roof, down a spout, and then toward the street to ensure there is no water damage to your roof or foundation.
Should I Replace Gutters During a Roofing Project?
Absolutely! A roofing project is a significant investment to protect your home and maintain its appeal, functionality, and integrity. Without a gutter system, the roof and home are not protected. Taking on a gutter project alongside a roofing job can be more cost-effective.
The Benefits of Gutter Replacement
When you install new gutters, you can rest assured that your home is protected from moisture and the elements. It is also a simple, effective way to enhance the look of your home and boost its value.
Choose A & B Home Improvement
A & B Home Improvement has provided customers with the highest quality service and home improvement solutions since 1938. We've been recognized for our skill, reliability, and customer service, and we offer warranties to back our exceptional work and ensure added peace of mind. With A & B Home Improvement, your home will be in the hands of knowledgeable and experienced professionals.
Contact A & B Home Improvement
Your home needs to be protected from the damage that rainfall can cause. If you're considering gutter replacement services in Baltimore, MD or Essex, MD, contact A & B Home Improvement for a quote today! We look forward to hearing from you!
We Help Your Home Look Its Best