Skip to Content
Reliable Composite Roofing in Baltimore, MD
Trust the Composite Roof Experts at A & B Home Improvement
When upgrading your home's roof, look no further than the A & B Home Improvement professionals. Our team has the skills and experience to work with a wide range of roofing materials to meet any demand, including composite roofing. We've installed high-quality composite roofing throughout Baltimore, Essex, and Harford County, MD. We'll give your home or business the attention it needs to ensure you receive a long-lasting and durable roof. To learn more about the benefit of using composite roofing materials, don't hesitate to give us a call.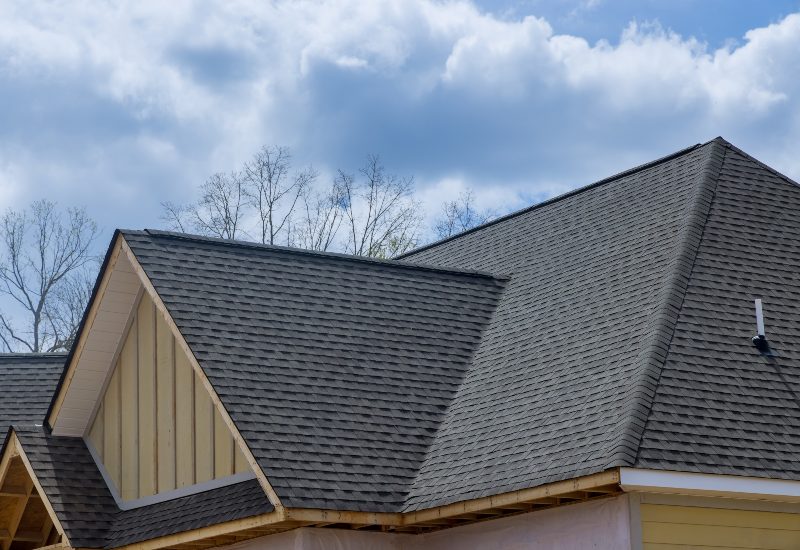 What Is Composite Roofing?
Composite roofing was a product that was introduced and created when asbestos was banned. It starts as a compliant and safer alternative to roofing materials at the time. Composite roofing shingles are synthetic shingles made of several materials, such as fiberglass, asphalt, and more. They're designed to resemble traditional roofing materials but with the added benefit of extra strength and durability. Depending on your choice, composite roofing materials are a great environmentally friendly option. Most composite roofing shingles are made with recyclable materials such as paper, plastics, and even hemp fibers. It's also resistant to mold and algae growth and does not crack, split, peel, or warp.
Explore the Different Types of Composite Roofing
There are three main types of composite roofing shingles, 3-tab, architectural, and luxury. Each type is available in various styles and colors to ensure you get the look you want for your home. Most composite roofing shingles are designed to last 30-50 years, regardless of the style you pick. Look at the key differences between each type of composite roofing:
3-Tab Shingles – These shingles lay flat and get their name because three tabs are on each strip. 3-tab is an affordable option and can save you money with lower installation costs. One drawback is that this type doesn't survive as long as other shingles.
Architectural Shingles – Laminated or architectural shingles are among the most common options for composite roofing shingles. They're an excellent choice for homeowners looking for an eye-catching roof. You can find this type in a variety of appearances and colors.
Luxury Shingles – While more costly than the other types, luxury composite shingles are built to last while providing a premium look. These are more resilient to the elements than traditional shingles.
Discover the Benefit of Composite Roofing Materials
If you're still considering whether or not to invest in a composite roof, we've compiled a list of some of the best benefits of composite roofing materials. Some benefits include improved durability and resistance to the elements to environmentally friendly options. Composite roofs are a cost-effective alternator to traditional roofing materials. The installation cost may rise depending on the type of shingle you choose. Still, the durability and lifespan outweigh the increased cost. We'll always provide you with a free estimate before any job so you can make the best decision. Here are some additional benefits of composite roofs:
Wind Resistance – Composite roofs will withstand winds up to 110 mph. Your roof should be able to withstand almost anything.
Fire Resistance – Due to how they're created, composite roofing shingles have higher fire resistance ratings than traditional shingles.
Fade Resistance – A benefit of being a synthetic material, composite shingles can resist fading in sunlight. This keeps your home's roof looking new for years to come.
Impact Resistance – Damage from hail or falling tree branches is less likely to happen on a synthetic roof.
Composite Roof FAQs
Getting a new roof installed is a massive investment in your home. Understandably, you want to feel like you've made the right decision. To help with that, we've compiled some of the more frequently asked questions regarding composite roofs. To learn more about composite roofing or other services, we offer, don't hesitate to reach out:
Upgrade Your Home to a Composite Roof Today
Composite roofing protects your home against severe weather, elements, and falling debris. A & B Home Improvement has professionals ready to help you install and upgrade your existing roof. Further, we can help keep your roof looking great and ensure it can provide you and your family protection for years. Whether you have questions regarding the benefits of composite roofing shingles or are ready to schedule your estimate, our team will be there to help. We're committed to providing unrivaled customer service while delivering premium roofing services. Call us today to schedule your estimate.
We Help Your Home Look Its Best