Skip to Content
Trusted Roofing Expert for Over 80 Years
The A & B Home Improvement team has provided roofing services to homes and businesses since 1938 and, in that time, have constantly evolved to meet the needs of our customers. This includes repairing, replacing, installing, and maintaining rubber roofs. While more commonplace for business owners to have this type of roof, some homeowners utilize this style on flat areas such as your garage. Wherever it is installed, our team has the experience, skill, and knowledge to assess the damage and deliver expert services to see that it does its job for your building. Give us a call at the first sign of damage or for a regular maintenance inspection. The sooner we can get up there, the sooner we can save you time and money. We begin each project with a free estimate to safeguard you from surprise charges our competitors may sneak in a while working on your rubber roof.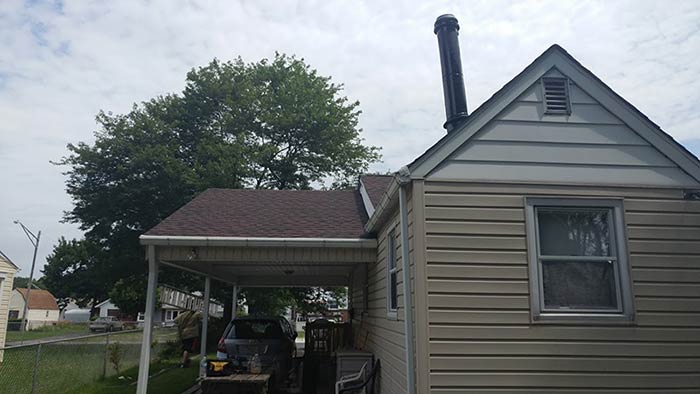 What is Rubber Roofing?
Rubber roofing, also known as ethylene propylene diene monomer (EPDM), is considered one of the most durable and cost-effective options for your flat roof. Commercial and residential roofs can both receive the benefits this material has to offer. The rubber used to create this roofing option was designed to prevent moisture from getting into the home or business and safeguard your building from mold, mildew, and rot. Issues with this option are also fairly noticeable because there will be a tear or hole to see from the outside. If you suspect there is damage, leave it to the pros at A & B Home Improvement to get up there and find it. We have the equipment and training to provide this advice and avoid you having to climb up there and cause potential harm to yourself or other family members.
Reliable Rubber Roofing Services
When your rubber roof does need some assistance with repairs and maintenance, give the team of knowledgeable and friendly professionals at A & B Home Improvement a call. Each project begins with an initial inspection to decide what rubber roofing services are required, and then we present you with a free estimate to be as transparent as possible with our pricing. With industry-leading tools and materials, we can provide your home or office with a stellar rubber roof to protect against rain, debris, and more of your flat roof. Whether you need us to install or provide repairs, we have everything necessary to be your all-in-one solution when it comes to rubber roofing. Count on A & B Home Improvement for all of the following reliable rubber roof services:
Preparation of Surface
Installation
Repairs
Replacements
General Maintenance
Inspections
And more
Benefits of Choosing Rubber Roofs for Your Essex Building
You may be wondering why you should choose rubber roofing for the flat roof on your home or business. Allow our staff of experts at A & B Home Improvement to explain some of the benefits of choosing this incredibly affordable option:
Durable: Rubber roofs are lightweight and long-lasting thanks to their ability to stand up to debris, rain, snow, and strong winds. They are even fire-resistant. If properly maintained and cleaned, rubber roofs have the ability to last up to 30 years.
Lightweight: This benefit helps make the roofing process affordable as well. Since it is not as heavy as traditional materials such as wood or metal, it can be easily transported and carried. It also means we won't have to use as much when installing since it doesn't need nearly as much support.
Energy-Efficient: Rubber is an excellent insulator that will help keep the warm air inside in the winters and reflect the heat from the sun in the summers. This will assist in managing the temperature of your home or office better and reduce energy costs month after month.
Stable: Instead of gravity, rubber roofing sheets rely on the glue used to maintain its placement on your structure. This makes it more durable for flat or low-sloped roofs because it won't become dislocated or deformed in the hot summers or cold winters of Baltimore County.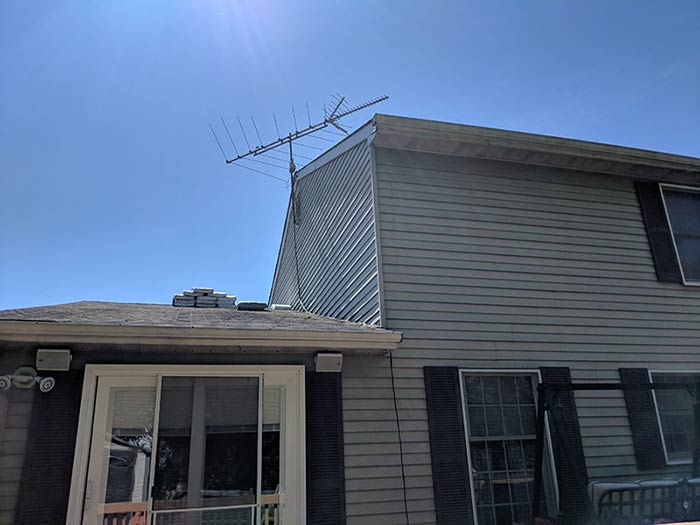 Why Choose A & B Home Improvement?
A & B Home Improvement is the all-in-one roofing team you should call when you need installation, repairs, and maintenance assistance. We work diligently to ensure the protection of your home or office and those you house underneath it with a high-quality roof. We can help you decide if a rubber roof would be the best option for your space and give you tips and tricks to protect it in between professional visits. Today, give us a call to see how our expert roofing services can offer you the benefits Essex, MD residents and business owners have experienced for more than 80 years.
Get a Free Estimate Today for Your Rubber Roof Services
If you are worried about the state of your rubber roof, reach out to the experts at A & B Home Improvement. We can swiftly get a team member out to inspect to prevent you from having to climb up there yourself. Our roofing technicians safely and precisely find the issue and then provide you with an upfront and honest free estimate for the rubber roof services you need for the ultimate protection.
We Help Your Home Look Its Best