Skip to Content
Window and Door Installations
Window and Door Installation in Baltimore County
Are you looking for an affordable and hassle-free way to update the exterior of your home? New windows or a front door could be the perfect way to do so. A & B Home Improvement can help you find the ideal options to match your home and improve your curb appeal. Our team offers professional window and door installations for homeowners in Baltimore County. With decades of experience in the building trades, our team is equipped to handle installation projects of any size. You'd be surprised at the significant difference this addition can make at your home. New windows and doors will bring an updated feel without the need for extensive remodel. Contact our team today to discuss your options.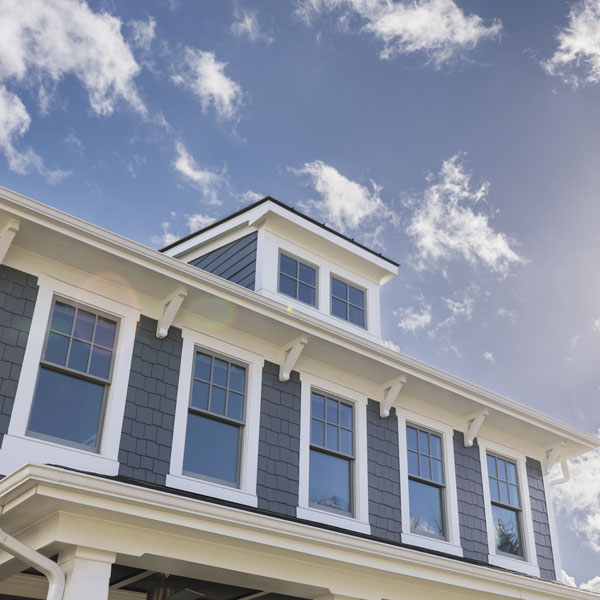 Why Should I Update My Windows & Doors?
Aside from the obvious cases that require window or door replacement, such as breakage from a storm or accident, there are many other reasons to consider updating these components of your home. If home value and appearance or important to you, it may be an excellent time to consider replacing when your windows or doors begin to show their age or start to look outdated. Replacing your windows and doors will help to improve all of the following.
Curb Appeal
Older windows and doors simply don't look as nice as new ones. They can make your home feel outdated and unattractive. Updated windows and entry doors can completely transform the exterior of your home, improving your curb appeal without the hassle of a total renovation.
Safety
The older windows get, the harder they can become to open. This poses a problem in the event of an emergency when you need to get out of your home by any means possible. Not to mention that worn out windows can also fall shut unexpectedly, creating an additional safety risk.
Energy Efficiency
Every year, new technology emerges to make building components more efficient. Newer windows and doors will be equipped with better features to keep outside air from getting in, which would otherwise cause your home comfort system to work harder.
Security
You want to know your home is protected at all times. New windows and doors make it easy to improve the security at your home, as they will be stronger than older options. We have options with enhanced locking systems to prevent burglaries and break-ins at your home.
Discuss Your Options for Window & Door Replacement
A & B Home Improvement is here to help you improve your home. Whether you need a single window replaced due to an accident or a storm, or you're ready to replace them all, we have the team for the job. We have a huge selection of quality windows, as well as a variety of entry doors. You'll love the new updated look of your home when you choose to replace all windows and doors in one project. Improve your curb appeal and your home value with one easy installation job.
We Help Your Home Look Its Best