Skip to Content
Roof Leak Detection Services in Baltimore, Essex & Harford County, MD
A & B Home Improvement Is the Leader in Roof Leak Inspections
Homeowners throughout Essex, Maryland choose roof leak inspection services from the trusted experts at A & B Home Improvement because we have the knowledge and tools to handle any size project. We've been the leader in home improvement services, including roof leak detection services, since 1938. To this day, we continue to thrive because we put our customers' needs above all else. When you choose us, we will provide you with a thorough, honest, and accurate evaluation of your home's roof. Then, we'll make a recommendation on whether we think a roof repair or replacement is necessary. Our team will be happy to answer any questions you may have about our process or recommendations. Contact us today to get started.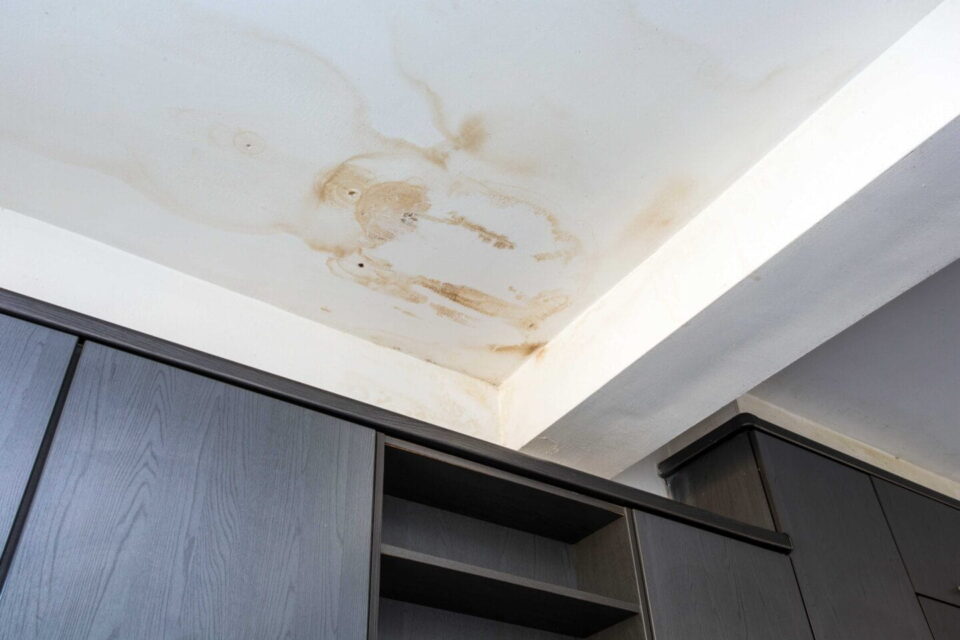 Is A Leaky Roof an Emergency for Homeowners?
When homeowners discover signs of water in their home due to a leaky roof, it can cause panic and uncertainty. After all, your home is one of the most significant investments you'll ever make, and water poses a significant threat. In most cases, minor water damage is not an emergency service. Excessive rain and ice dams can cause minor issues with your roof to appear worse than they are. If you notice some water damage on your ceiling or attic, you should schedule a roof leak inspection. A roofing contractor will come to your home and evaluate your roof's condition. However, if your roof has been damaged due to a storm or water is pouring into your home, an emergency leak detection and roof repair should be scheduled immediately.
What are Some of the Signs of a Roof Leak?
Homeowners should be aware of the numerous signs that their roof is beginning to fail. In some cases, you may not have to look very hard to notice a leaky roof. However, it's important to look closely to ensure your roof is structurally sound. If you suspect a roof leak, you can contact a professional for further evaluation. Some of the most common signs of a roof leak include:
Water In Light Fixtures – If you notice water leaking from your ceiling light fixtures or recessed lighting, contact a professional immediately. Not only is there damage to your roof, but it poses a significant safety hazard.
Buckling Shingles – When your shingles show signs of buckling, it's normally due to moisture under the shingles, which push them upwards. Bad insulation and poor installation are also causes of shingle buckling.
Ceiling Stains – Water stains signify that water is pooling in your attic and penetrating through to the ceiling beneath. Even if the water stain is wet, you should hire our professionals to identify the location of the leak.
Water Dripping – Water dripping into your home when it's raining means there is a leak in your roof. Identifying and repairing the roof leak should be left to the professionals to avoid more costly damages.
Paint Bubble – Paint bubbles on your wall or ceiling are caused by the loss of adhesion between the paint and the surface. This is most often caused by moisture.
Choose the Roof Inspection Team at A & B Home Improvement
When you choose A & B Home Improvement, it's easy to see the difference. Our professional team of roofing contractors is committed to providing exceptional service. From the moment you contact us through to the completion of the roofing project, our team will treat your property with respect and care. Customer satisfaction has been a pillar of our business since 1938 and continues through to this day. All of our roofing projects are backed by our comprehensive warranties. Contact our professionals today to schedule your roof inspection.
We Help Your Home Look Its Best